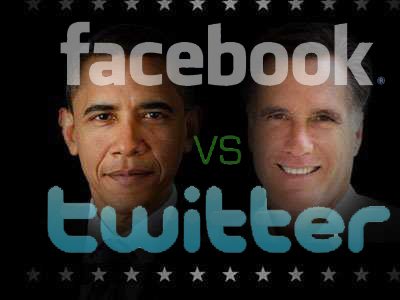 Obama Vs Romney in Social Media Marketing
In the 2008 presidential competition, social media was a critical factor in Barack Obama's historic victory over Republican challenger John McCain. In 2012, President Barack Obama and Governor Mitt Romney fight it out for the election with social media marketing. Who has been more effective with Facebook & Twitter? Considered an innovation in 2008, social media marketing played a major role, but it will play an even bigger role in deciding who wins in 2012.
Consider the facts: failed Republican candidate Sarah Palin has half a million Twitter followers; Romney announced his intent to run through web video; Obama's re-election campaign was launched with a YouTube video. American voters will be impacted by social media in this election like never before, with canvassing apps for iPhone and iPad being used to gauge public impressions as the November elections near.
It's probably safe to say that the candidate who dominates the social media space will have an edge. Younger people tend to get most of their news from the Internet, and younger voters are likely to again be a key demographic in this year's elections. Taking that into account, the Obama campaign, despite the President's lackluster performance in his first debate with Romney, is considered front runner in the social media battle according to many.
In April, for instance, President Obama conducted a virtual town hall meeting at Facebook's California headquarters. Attended by a packed audience of Facebook's engineers and technical staff, along with the company's founder Mark Zuckerberg, the President answered questions from people all across America. The Romney campaign has about 120 people devoted to managing the flow of information on social media platforms, keeping an eye on what people are saying. It is estimated that about 6 million people are connecting to Romney's campaign through social media sites such as Facebook and Twitter, and it's impossible to log onto Facebook without seeing a 'Like' Mitt Romney box somewhere on the page.
Romney campaign staffers have accused President Obama's team of re-running his 2008 campaign, which swamped the McCain campaign in its ability to mobilize young voters and raise funds; some have gone so far as to say that Romney is winning on the social media front. The numbers, however, tell a different story. In September, President Obama had nearly 29 million Facebook 'Likes,' and 20 million Twitter followers, compared to just over 7 million 'Likes' and 1.16 million followers for Mitt Romney. While social media will not be the sole determining factor, the campaign that more effectively uses it will have a decided edge in this and future elections.
From May 1 to Sept 19th, 2012, Social Bakers (a data analysis company) analyzed Obama and Romney's social media habits to determine the stronger social campaign. Check out the infograph below for the final results. Tell us which candidate you think has had a stronger social media campaign during the election process?