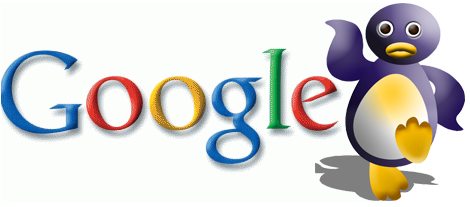 Was Your Website Affected by Google's Penguin Update?
On April 24th, Google unleashed the Penguin Update. This is the latest web spam algorithmic update. The reason for this new update is to punish web pages in Google's search result that have been spamming. This could include "keyword stuffing" or "cloaking" or violating any of the guidelines made by Google. Sometimes an update may take a few days to roll-out across all different data centers of Google. Google has confirmed that the Penguin is live and puts impacts on all of its search results.
If you are worried about rather or not your site has been affected by The Penguin update, you can analyze your search related traffic from Google. If you notice a fall in traffic compared to approximately two days ago, then Penguin has influenced your site. If you notice a rise in traffic, then your site has benefited by this update.
If you have been affected, then you are to remove accordingly. It is quite obvious how to analyze and optimize spam that has been marked by Google on your site. If nothing has been flagged, but you have been affected, then you are supposed to remove and optimize things that you think might be spam-like.
About a week or so after one of the Panda updates, Google allowed people to post in a forum support thread if they felt that their site should not have been hit by the Panda update. This time around, Google has created a form for people to submit details about why your site should not have been hit by the Penguin update.
Google also stated that a Panda algorithm update, Panda 3.5, had been released on April 19th. The Panda algorithm is meant to target pages that aren't of great quality, while the Penguin update is targeting spam.
Was your site affected by this or any Algorithm update by Google? If so, what changes did you make and did they help you get back up in the search engines?