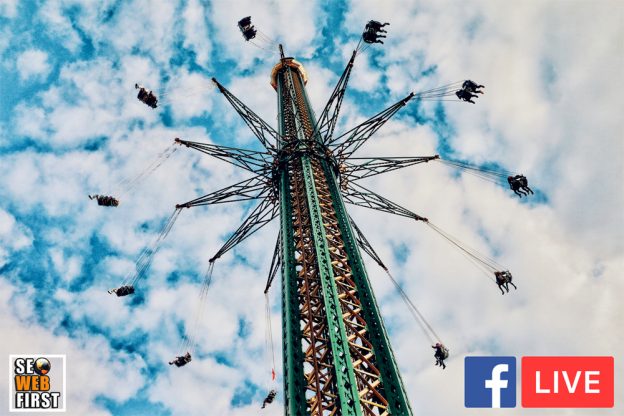 Do You Want to Boost Your Business? Try Facebook Live!
While the importance of social media is nothing new to businesses, Facebook Live streaming may offer a potential gold mine of marketing that even the smallest of companies can use to boost your business.
In mid-2015, YouTube CEO Susan Wojcicki revealed a stunning fact to attendees of that year's VidCon, revealing that at that point YouTube users were uploading 400 hours of video per minute.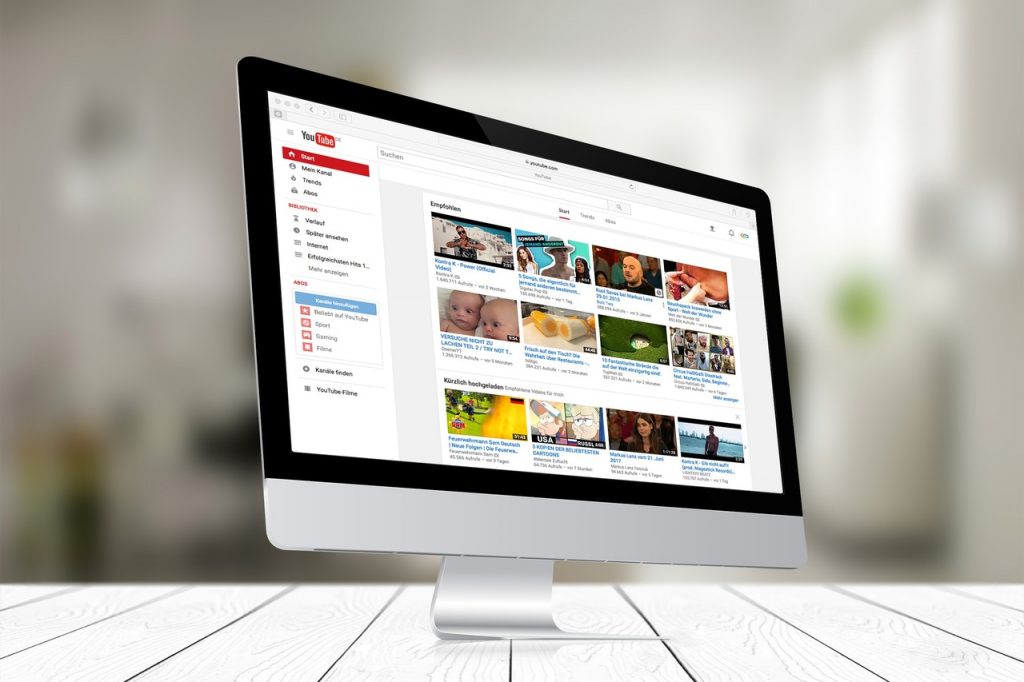 YouTube has been quiet on the subject since then, but estimates forecast that as of October 2016, that figure had doubled.
Those estimates may be wrong, however, thanks to recent rollouts of live video streaming via most social media networks, with Facebook potentially being the most notable.
Facebook now allows 24-hour streaming, which has been interesting to see what brands do with this option!
The Winner is….
Nike broadcasted a live two-hour event across social media, enlisting elite runners to try and break the two-hour marathon mark.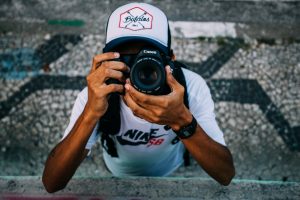 While they failed to beat the 2-hour mark, they did beat the current world record by 2:30. In terms of marketing, Nike was clearly the real winner with more than 600,000 mentions on social media with the hashtag #breaking2 being used over 400,000 times.
Here are 9 reasons you want to use Facebook live to boost your business:
1. Show Your Customers What to Expect
Whether you are a retailer with a physical store, an online business or offer a service, live video is a great way to show your customers what to expect.
This can be particularly important for businesses that offer a service that might be intimidating for new clients, such as chiropractors, massage therapists or Pilate's studios.
It is just a fact of life that people fear the unknown. You can boost your business significantly by pulling back the curtain and using Facebook live to let potential clients and customers know exactly what they can expect when they walk in the door.
2. Provide Video Customer Care
Even video will never provide quite the same benefits of face-to-face interaction, but it is still huge step up from phone communication.
It can sometimes be difficult for customers to explain the problem, particularly when it comes to tech. Live video allows customers to speak directly to a customer care agent and even show them what the problem is instead of having to try to explain it.
Related: Are you a Blogger or a Business Owner Looking to Learn More about the Web for Your Business? Join our FB VIP Group: [Web Basics for Online Bosses]
3. Provide Online Courses
Whether you build tax accounting software or snowboards, you probably have a wealth of information your clients don't have that they could benefit from.
Live video also offers you the opportunity to do things in real time so your clients can do them with you.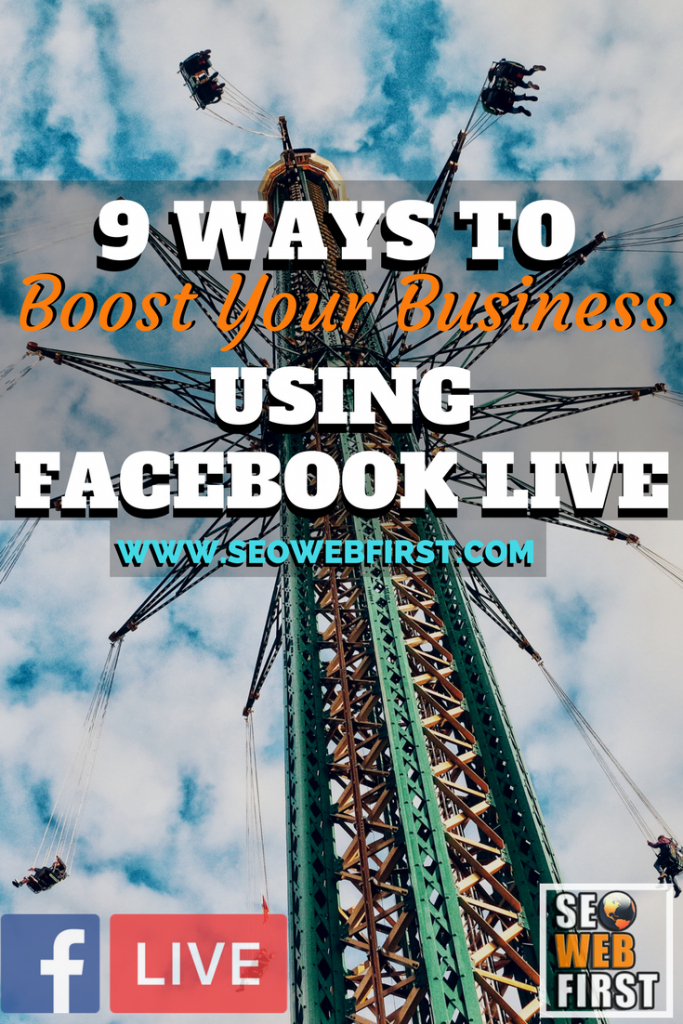 Yes, a YouTube video on how to adjust your snowboard bindings is great, but with Facebook Live, your audience has the ability to ask you questions on the spot through comments on the spot.
This saves you from having to go back and add it into your video and also gives your audience a sense of feeling important as you address them Live on camera as though you are having a face to face conversation.
4. Show Project Status
When Facebook's live streaming was first introduced, it came with a 90-minute time limit.
Recently, they opened the door to continuous live streaming, which opens up whole new opportunities to both keep your clients up to date on projects and boost your business in the process.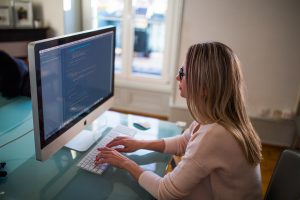 You can literally set up cameras and complete an entire job in real time so clients and even other viewers can watch every single step in the process of what you do.
Imagine watching an entire house being built from the pouring of the foundation to the last bit of trim being put up.
Not only will some simply find this fascinating and want to watch – and possibly even hire you to do something similar for them – but it also allows clients to check in at any time to see how things are progressing instead of having to constantly call you.
5. Boost Sales
Live streaming allows you to immediately showcase new product lines or show you working with another client. If you do good work, there is a good chance live streaming it will bring you more work.
6. Gain media coverage
In May of 2016, soon after the launch of Facebook live video, retail giant Kohl's got an unexpected windfall of publicity thanks to a random housewife in Texas.
Candace Payne bought a Chewbacca mask that delighted her so much that she took to Facebook live to share her delight with the world. And the world was delighted….
….In just 3 days, the video was viewed over 105 million times and Chewbacca Mom became an internet sensation.
This was also good for fellow retailers as within days the mask was sold out at every major retailer that carried it, including Kohl's, Target, Walmart and Toys R Us and it even drove the price of the $49.99 mask up to $200 from private sellers on Amazon.
While Chewbacca Mom may have brought Kohl's and Hasbro (the makers of the Chewbacca mask) the kind of publicity you may never get from Facebook live, that doesn't mean there isn't massive marketing potential available to boost the business of even the smallest of companies.
If you do affiliate marketing, imagine how much you will stand out from others selling the same product if you do a Facebook Live about it!
7. Product Launches, Demos, and Teasers
Apple might be the pioneer in live broadcast product launches to the public, even creating their own app for it.
Now, with live streaming, you don't have to be a corporate giant to show your fans and following what you're working on, what is coming up in the near future or what is ready for them to purchase as of this moment.
If you have a new product out, you can even boost your business by demoing it live.
8. Stream Your Event or Conference
Unveiling new products or instructional videos are not the only things your fans, followers, clients, customers and the general public can benefit from.
If you are having a conference or event, you can live stream it to get the maximum bang for your buck.
9. Run Contests
Contests are a long-standing tried and a truly effective way to boost your business, but live streaming introduces a wide range of possibilities into the mix.
You no longer need to gather contestants into one location or even set a time limit on the contests.
An endurance contest of some kind provides the best potential payout because it opens the door for national media to discover it, pick it up and run with it.
Marketing with Facebook Live
Just imagine the endless possibilities that Facebook Live has now brought to the Marketing table!
Have you taken the leap of Facebook Live yet? How have the results been? Comment below or on our Facebook post about it.