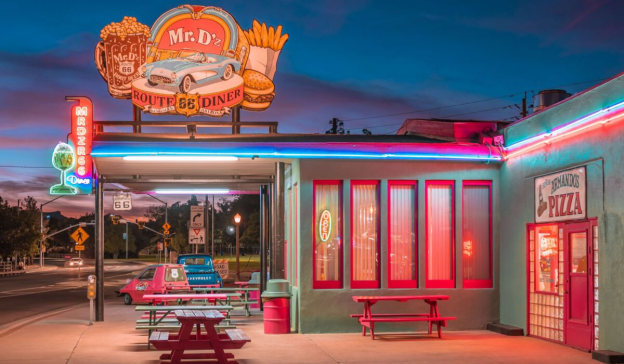 The Latest On Small Business Search Trends
A report has been released by Google with new data on how people are searching for small businesses.
Local business search is at an all time high, with as much as 350 x's more people searching in "near me" + "local". This has increased tremendously within the last 10 years.

There is a particular interest in "mom and pop shops" such as restaurants, diners, coffee shops, pizza parlours, and pharmacies. These are at a three year high and search interest in "local shops" hit a record high this last year as well.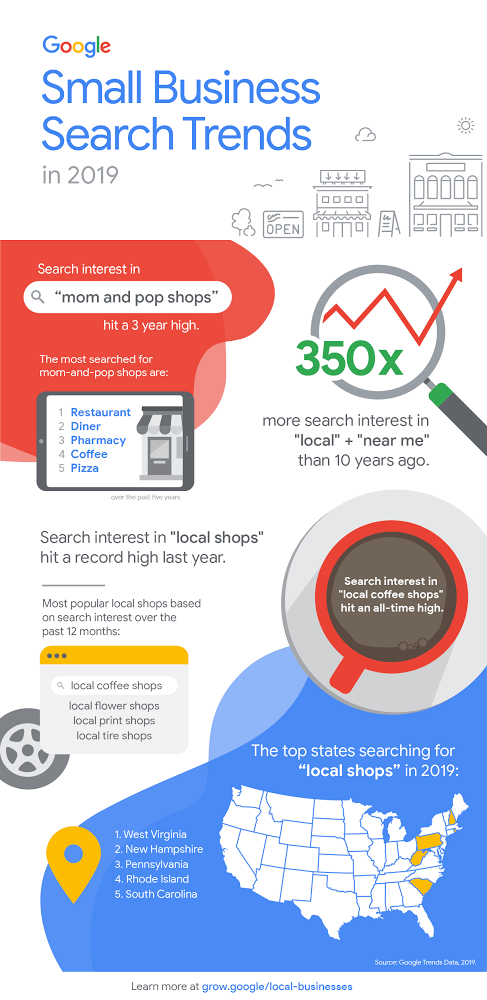 Google has been putting more effort into helping small businesses succeed in the search engines. This past June, they introduced Google for Small Business. If you own a small business, you will want to check this out. They offer a ton of free resources for small businesses.
Grow With Google also offers other resources in their local business section.
"To deepen our commitment to small businesses, Google.org is making a $10 million pledge to help low-income and underrepresented entrepreneurs start new businesses via access to training and capital."
The best thing you can do to optimize your small business for the search engines is by setting up and optimizing your Google My Business account ASAP!
Need help? Check out out Google Trio where we set up 3 Essential Google Tools for your business online.