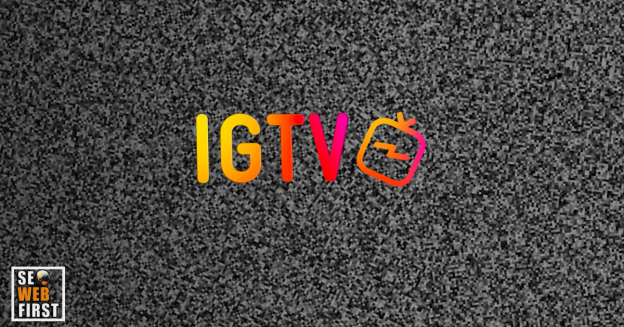 Instagram TV is the Future of Marketing
Social media giant Instagram has recently rolled out Instagram TV (IGTV). Now, business owners and brands are wondering how they can best use IGTV for marketing. Which is why we decided to gather 8 reasons why you need to use IGTV for marketing your business or brand now!
But First…
Be sure to grab our FREE IGTV Mini-Guide for Beginner's Everyone (everyone is still a beginner).
It has all of the stats, details and specs that you need PLUS Steps on How to Set Up Your Own IGTV Channel, PLUS 11 IGTV Tips to help you figure out how to make the most of using IGTV for your Business!
It is at the bottom of this post. You can grab it after you read this informative post or scroll right down to grab your FREE copy now!
Instagram is Booming
Being one of the most successful social networks, and no sign of its growth and engagement slowing down, Instagram is booming! If aren't on it yet, it is something you should definitely start investing in.
They have had massive results with their new feature launches. Just recently, Instagram Stories doubled Snapchat in total daily users, breaking 400m daily users. Their plan to expand on their integration into Facebook will only make their Stories even more popular.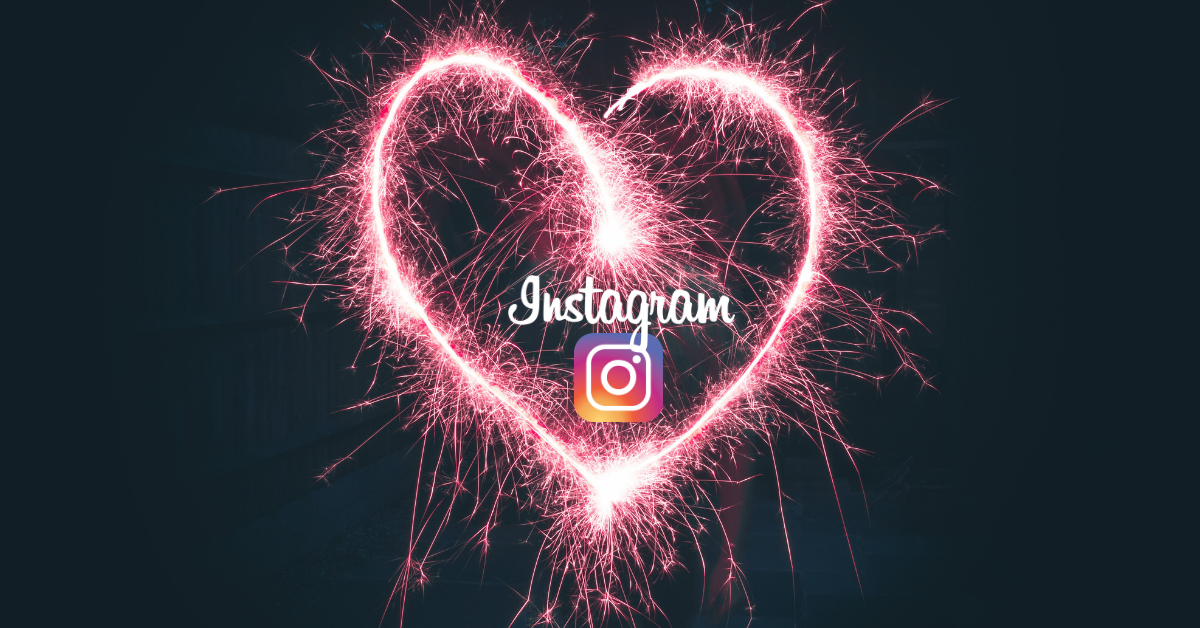 Starting an IGTV for business is going to be less effort than starting a new social media channel fresh with zero followers. When you take advantage of this new feature, IGTV will alert your Instagram followers whenever you publish new content on IGTV.
It isn't often that you have a ready-made captive audience to communicate within an entirely new way.
Full-Screen Vertical Video
Mobile is becoming more and more popular by the day! Mobile users are especially engaged when it comes to video content. With that in mind, IGTV is the first major platform to that is based entirely on the mobile experience. Its the only one out there right now that supports full-screen, vertical mobile videos with significant running times, going up to as much as an hour!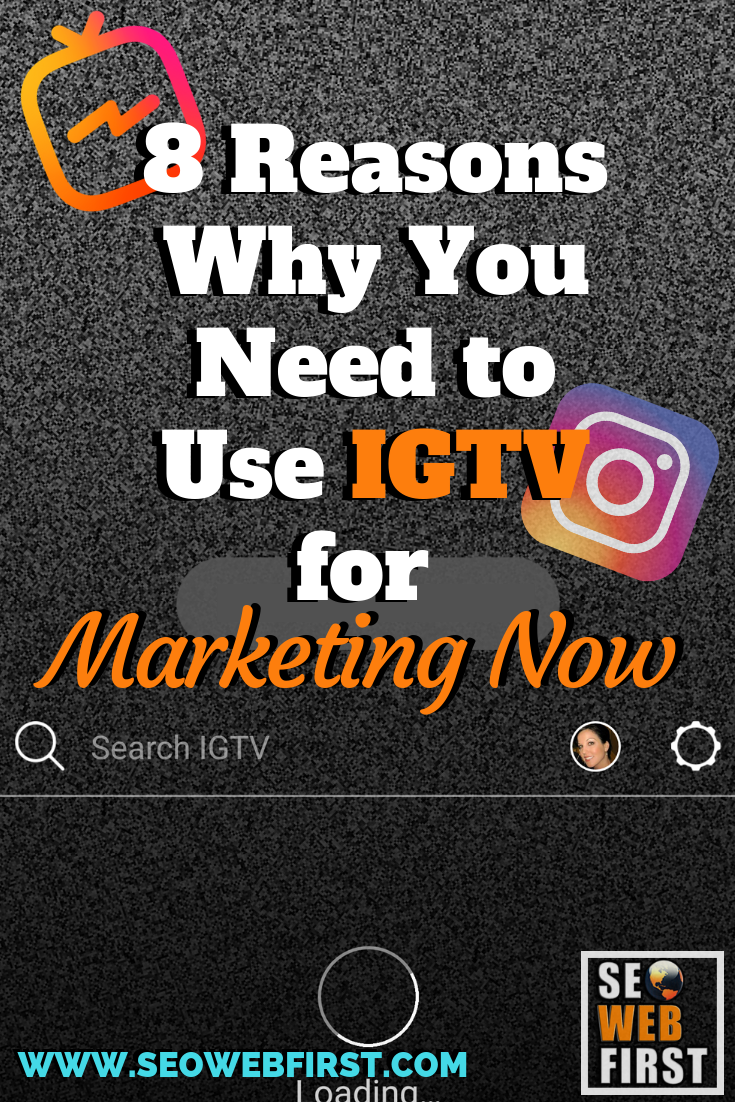 While 16×9 aspect ratio videos are still popular on YouTube, and Facebook's square videos still command high engagement, neither of them fully take advantage of the full resolution of ever-growing smartphone screens.
IGTV will have an advantage in this age of mobile-first consumption. Brands and businesses can be the first to take advantage of IGTV's full-screen vertical video for their content marketing needs.
Monetization, Traffic, and Sharing
You might be wondering how can you promote your brand with IGTV? As of now, there is no ad space sold on IGTV, but businesses large and small can still use this tool.
Instagram has launched this new platform with the intention to integrate it into Facebook's powerful ad network. It has already been announced by the company that they plan to monetize IGTV by the end of the year. This gives businesses and brands a chance at recovering some of their initial investment through pre-roll or mid-roll ads.
In the meantime, make use of what IGTV provides you with. Create a vibrant channel, with descriptions on your thumbnail images that stand out, and make use of links and hashtags in your description.
Expand Your Reach
By being one of the first to try out IGTV, you have an amazing window of opportunity to get in front of a new audience. With more than 800 million Instagram users, this new feature will bring out some of the less active users to check it out.
IGTV is brand new, and novelty attracts people like bees are attracted to honey. Even if you have already built up a community on another platform, you can still benefit from using IGTV. You now have the opportunity of expanding your reach by grabbing more of your people's attention with IGTV and bringing them over to your choice of platform.
Shoot a teaser video and tell them to visit you on your YouTube channel, or on your Facebook page for the full video or for more information. You can even get more traffic to your website and blog using IGTV.
The great thing about IGTV that Instagram Stories are lacking is that EVERYONE can post a link on their IGTV Videos! That's right, you don't need to have an "X" number of followers to link them to your website, latest promotion, new YouTube video…whatever it is that you are trying to get more eyes on.
I do recommend focusing on building relationships first than promoting once you have earned some KLT (Know, Like & Trust).
*EXTRA TIP*
Did you know there is a "Following" tab in IGTV? Now your fans can easily access and enjoy your newest content. This increases engagement and discoverability among your existing followers.
Encourage them to subscribe to your channel and receive alerts when you post something new. IGTV is another great way Instagram gives people the freedom to decide how they prefer to be reached!
Related: Are you a Blogger or a Business Owner Looking to Learn More about the Web for Your Business? Join our FB VIP Group: [Web Basics for Online Bosses]
Make Longer-form Videos Shoppable
Introduce more of your product catalog with IGTV. This is a great way to showcase items in a natural, familiar way, and let your fans shop or take other actions while watching your channel.
As mentioned above, anyone can share links, this goes for your product videos as well. When you upload a video to IGTV, you're able to include a link in the video description, which you can't do with a regular Instagram post.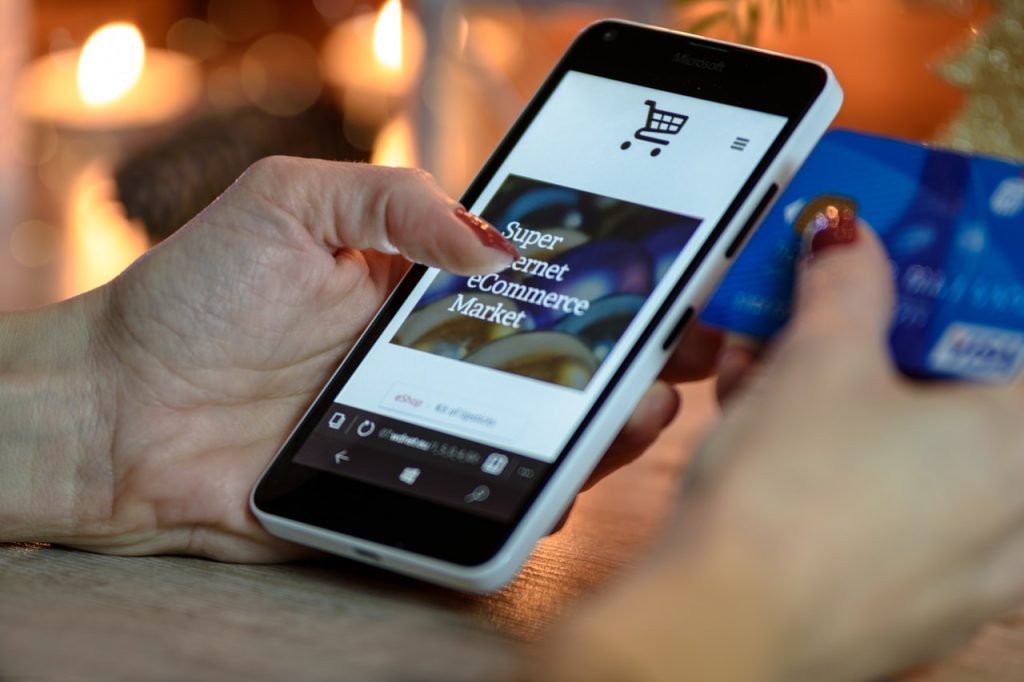 Take advantage of this important real estate space and link to a product or page. Better yet, there are software products available that let you use Showroom links that let users shop every single item they see in your IGTV videos.
It is fast and easy to create Showroom links. You can be showcased on IGTV in no time!
Show off Your Creativity
IGTV like a digital blank canvas! There are so many options that you could do with it. Regular Instagram post only get up to a minute. IGTV will eventually be up to an hour for everyone. This extra time allows your customers to get to know you and your brand on a deeper level.
Give a behind-the-scenes with your business. Be to the go-to expert in your niche and provide how-to tutorials. Figure out your audiences pain points and give quality content in your videos with a solution.
Be sure to add Keywords AND Hashtags into your descriptions. This is also great for if you have a branded Hashtag that you encourage your users to use and follow. People can link through to your other posts when clicking on the Hashtags. You can also show up for that Hashtag and get discovered by more people.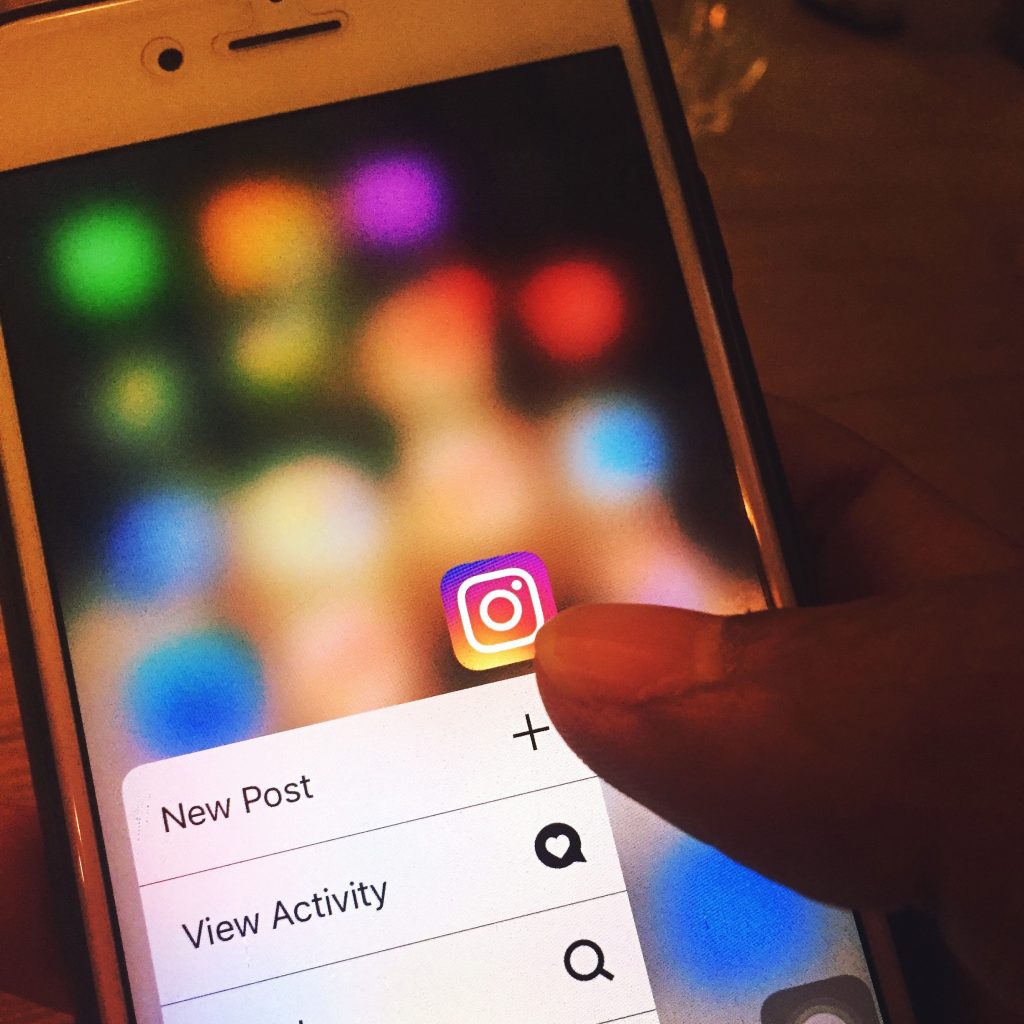 When creating a channel on Instagram, remember that longer-form content is better suited to building engagement than directly promoting. Focus on human-interest stories, vlog-style updates, promotion details, and other relationship-building topics. Instagram Stories is a better tool for advertising directly with quick updates, sneak-peeks and the like.
Also, if you're working with influencers, IGTV is the perfect place to share content that they have created for your business and brand. For example, if you are in the beauty niche, Instagram Stories is great for quick tips and tricks, but now you could share an influencer's full makeup tutorial with IGTV. You can even promote your full IGTV videos using Instagram Stories to create a short sneak peek.
*EXTRA*
IGTV supports videos longer than fifteen seconds and up to an hour long. That said, for smaller or unverified accounts, video length is capped at ten minutes. Remember, though, that in the world of social media apps, this is still a long chunk of time to work with.
New Features Boost Your Presence
Just like any new feature that is launched from Instagram (or any social platform), it is highly beneficial to any user to jump on board and start using it right away. Not only will your IGTV Videos get you more followers, but Instagram will start showing your Instagram posts and Instagram Stories more.
Their algorithm loves it when people are using any new feature. It benefits them by showing a successful launch, so they will show their appreciation by making you noticed. It is just the way it is, so take advantage of it.
New to Everyone, Be a Pioneer!
When someone clicks on the IGTV icon in the Instagram app, the content selection for anyone is limited. Starting to use IGTV for business now means you'll grab a good share of your followers' attention.
This isn't just a new feature to you. It is a new feature for EVERYONE, which means that it is everyone's testing field. No one knows what they are doing or what works yet, we are all just pioneers in this new feature. That is why it is a great time to take advantage of it!
Start Using IGTV Today
Do you ever kick yourself for missing the boat of when YouTube first came out? Or when Facebook Live's were introduced? Well IGTV is your chance to redeem yourself. Get out there and start testing what works and what doesn't. It is your chance to be one of the first to really get a hang of it and be one step further than your competition.
For companies that want to dip their toes in video marketing, an IGTV channel is a great way to create low-overhead video content.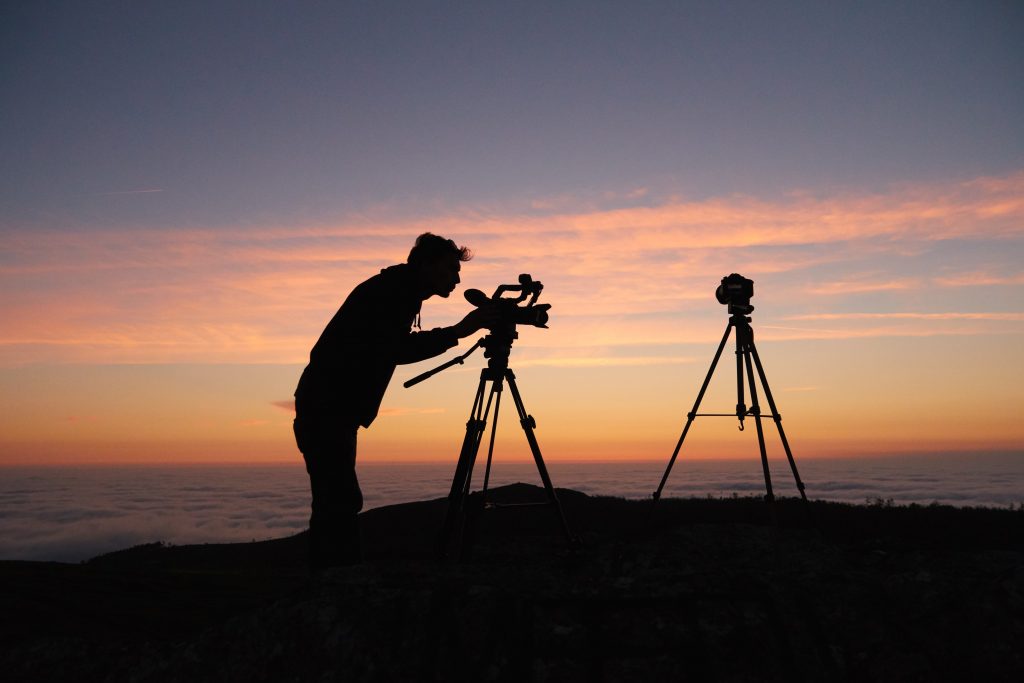 With brands that already produce video content, it will be a natural move to repurpose content through Instagram. This can mean converting YouTube followers to Insta followers as well.
With a vibrant channel, well-crafted cover photos, and the use of links and hashtags in your description, this new tool is perfect for building brand recognition and market influence.
IGTV is available on a stand-alone IGTV app, on a desktop, and also appears and works automatically within Instagram. If you want to create a channel of your own, you need to download the app.
Don't miss the boat with IGTV – start having a blast with it now!
Don't forget, as promised, your IGTV Mini-Guide for Beginner's Everyone! Enjoy 🙂