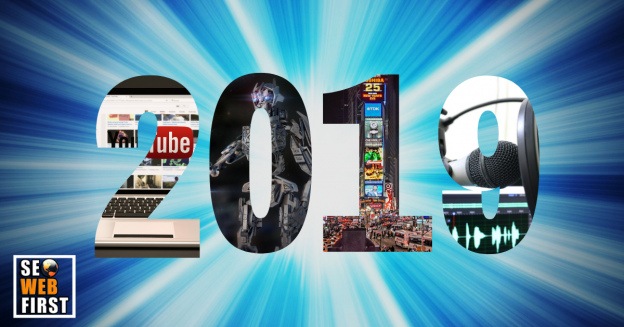 2019 Digital Marketing Trends
2019 will see a handful of key new marketing trends that you need to stay on top of if you want to stay ahead of the game.
With the rise in new technologies and the ever-changing landscape of the digital marketing world, it pays to adapt your marketing methods to make sure that you are continually reaching your target market effectively.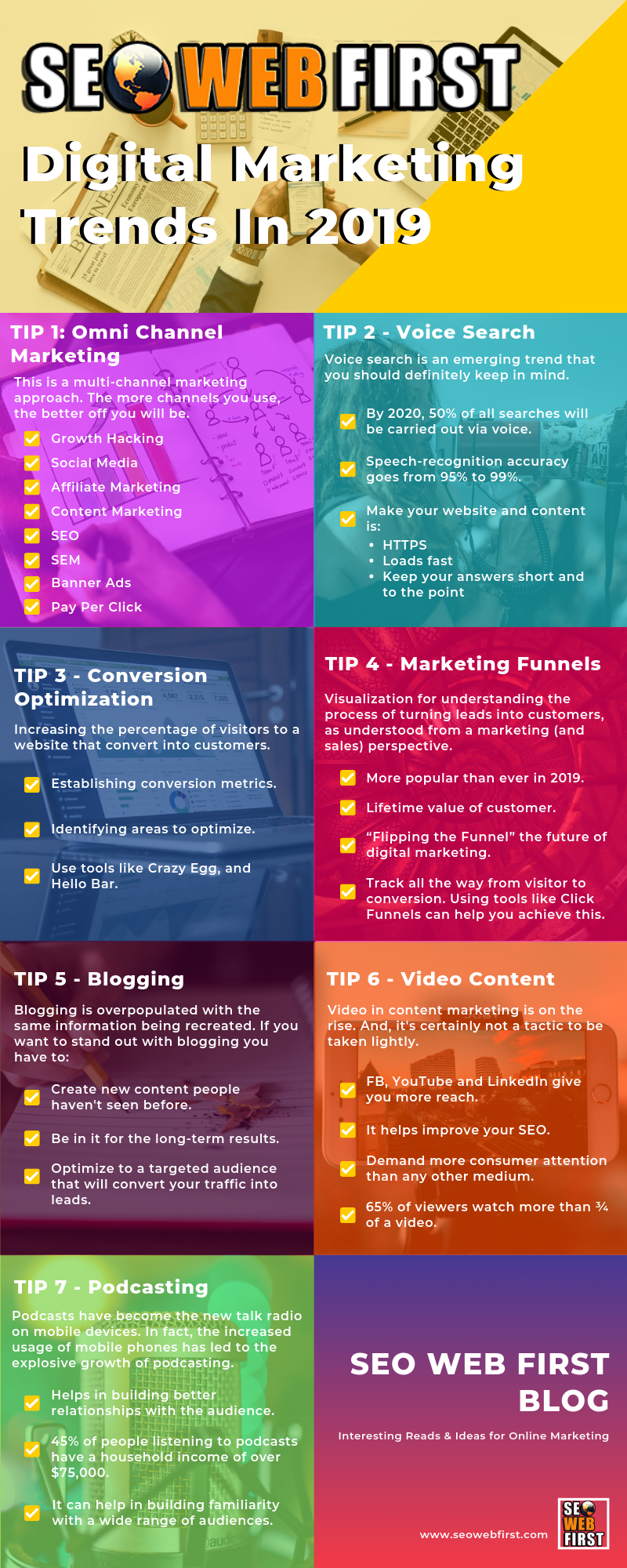 *NOTE* Do you want a similar infographic for your own use? Scroll down to the bottom to download yours or to embed this one!
Some of the best digital marketing trends in 2019 include tactics like omni-channel marketing, voice search optimization, and marketing funnels will all help your business stay on top of the game.
In this post, you will learn more about these 7 top digital marketing trends for 2019, including stats, and tips to help you with your own digital marketing strategy.
1. Omni Channel Marketing
Omni-channel basically means covering all channels. This is an approach to marketing that emphasizes using every available digital channel to make sure that your brand is present and available wherever your customers may be.
Most businesses are on social media (or at least should be), but have you considered content marketing and banner ads? The main consideration to be made with omni-channel marketing is to make sure that your content is on-brand across all channels.
This means that when someone sees an ad from you, whether it is on social media or in the form of a blog post, they should immediately associate it with your brand, regardless of whether your logo is present or not.
2. Voice Search
While voice search has been around for a while, it has steadily increased in use over the past few years. Google has implied that voice is the fastest growing form of search, hence why they have invested so heavily into the idea. Statistics show that by 2020, about 50% of all online searches will be voice searches.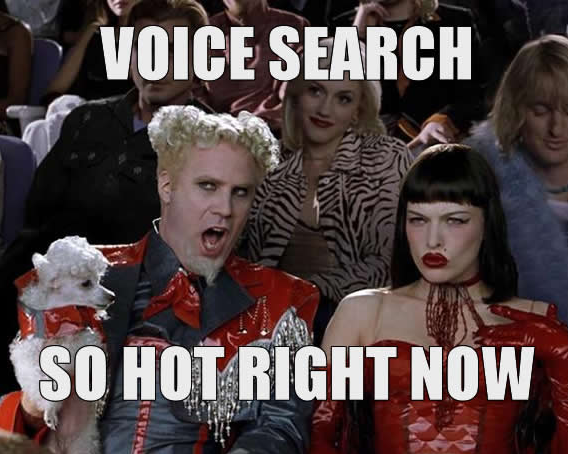 It isn't just Google that has been investing so much into voice search. Other tech giants that have been paving the trend include Siri from Apple, Cortana from Microsoft, Alexa by Amazon, etc..
*HINT* This is a huge indicator of what you need to prioritize for your SEO strategy.
This is an SEO trend that you want to get on top of. It is time to implement voice search if you want to capitalize on the increasing number of people that are using it to search the web.
Speech recognition accuracy is also steadily increasing, meaning that more people will be encouraged to use it. Because of this, it's crucial to make sure that your online content is concise and loads quickly.
3. Conversion Optimization
There are certain actions that you want someone to take when visiting your website, social platform, or anywhere you point them to on the web. It might be to buy your product, sign up to your newsletter, fill out a form, etc.. Whatever it may be you want your visitors that are browsing to taking an action which is known as a conversion.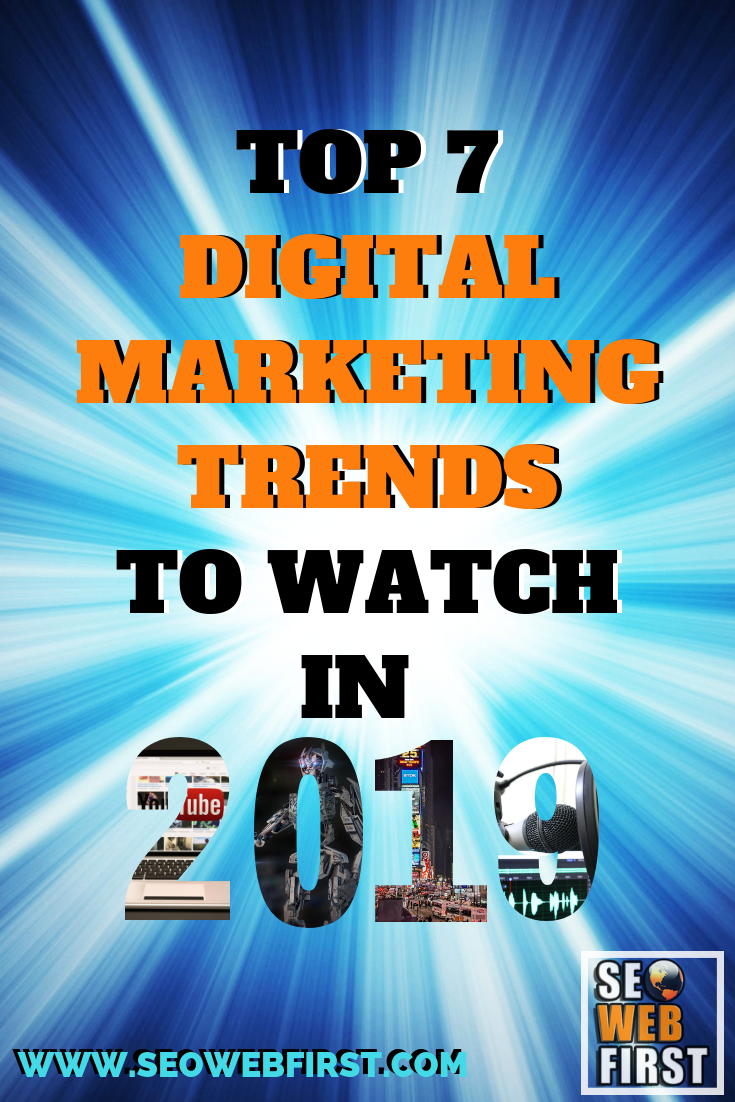 Conversion optimization basically means maximizing the number of customers that your website creates from visitors. Make sure that you have a system of metrics available to analyze how many people are actually visiting your website and how many are buying your products or services.
Website features and design are huge for conversions. A good landing page can make or break your conversions. There are great tools available to help make sure that your website is making consistent conversions, like CrazyEgg. CrazyEgg offers tons of features to help you analyze and optimize your website in an efficient way.
4. Marketing Funnels
Remember when we were talking about conversions in the digital marketing trend above this one? Well, a marketing funnel goes hand-in-hand with conversions.
A marketing funnel is the ideal steps that you want a customer or client to take from start to finish. They start out as a prospect that turns to a lead, then to a customer, and possibly a repeat customer.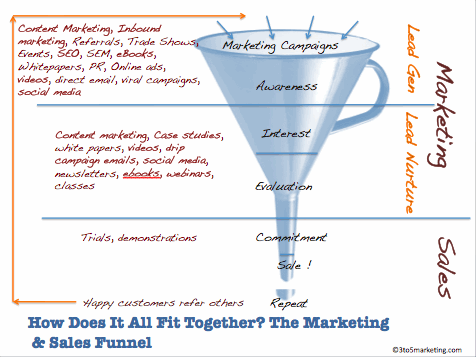 I'll break this down to give you a visual of the steps. Have you ever bought anything from Amazon? Chances are you said yes, and if not, think about any other online purchase you have made.
There are a few steps a visitor has to follow before buying a product.
They have to visit Amazon.com
They have to view the product
They have to add that product to their cart
They have to purchase that product
There might be a few more steps in between these ones (everyone has different buying patterns), but these steps don't matter in a purchase funnel. Example, if they visited Amazon's "About Us" page in between, it doesn't need to be counted in the funnel because it isn't a necessary step.
So why is this called a funnel? It's because there are usually a lot more people at the first step, then at each step, some people might drop out along the way. Only the most interested buyers will move further down the funnel.
A marketing funnel is a marketing tool for helping to understand your website's process of turning leads to customers. Figure out what your goals are and what you would like your website visitors do, then create a funnel for it to help you understand the whole dynamic of the way customers interact with your business.
You can use tools like Google Analytics to help you:
How to Set Up Conversion Funnels in Google Analytics
5. Blogging
There are tons of blogs out there (and arguably too many.) With that in mind, feel free to break some rules in order to stand out in this insanely dense field. Make sure that your blog posts are above all different.
Your content needs to stand out, and be useful as a long-term strategy to gain customers.
It seems that EVERYTHING has been written about, so how can you stand out in this oversaturated market? Here are some ideas to help you out:
Develop Your Own Voice – Everyone has an unique voice, you just have to develop yours. Don't just write to write, discover your skills and figure out what makes you different. How can you develop credibility and why should someone listen to you?
Give a Fresh Perspective, Add New Research to an Old Message – Just because it has been written about before, doesn't mean that it's been told the way you would tell it. Put a spin on a topic that interests you. Add in the newest information, gather thoughts and ideas from multiple people and throw it into your blog post.
Don't Be Afraid to Take a Stand – I know it is hard to not care what others might think about you or your opinion, but you don't have to please everyone. Backlash is inevitable, and not everyone is going to agree with you, but this is your blog, so speak your truth. Don't necessarily go overboard, but express yourself with opinions that you can defend. Also, keep in mind the audience you want to be writing for.
Related: Are you a Blogger or a Business Owner Looking to Learn More about the Web for Your Business? Join our FB VIP Group: [Web Basics for Online Bosses]
6. Video Content
Video content is more popular than ever and is extremely useful in gaining an online audience. 73% of all Americans engage with YouTube.
Every brand and business should have some kind of video marketing strategy. It is no longer just a piece of your marketing plan, it is essential to your outreach and social campaign strategy.
More than 50% of consumers want to see videos from brands over any other type of content, according to a report from HubSpot Research.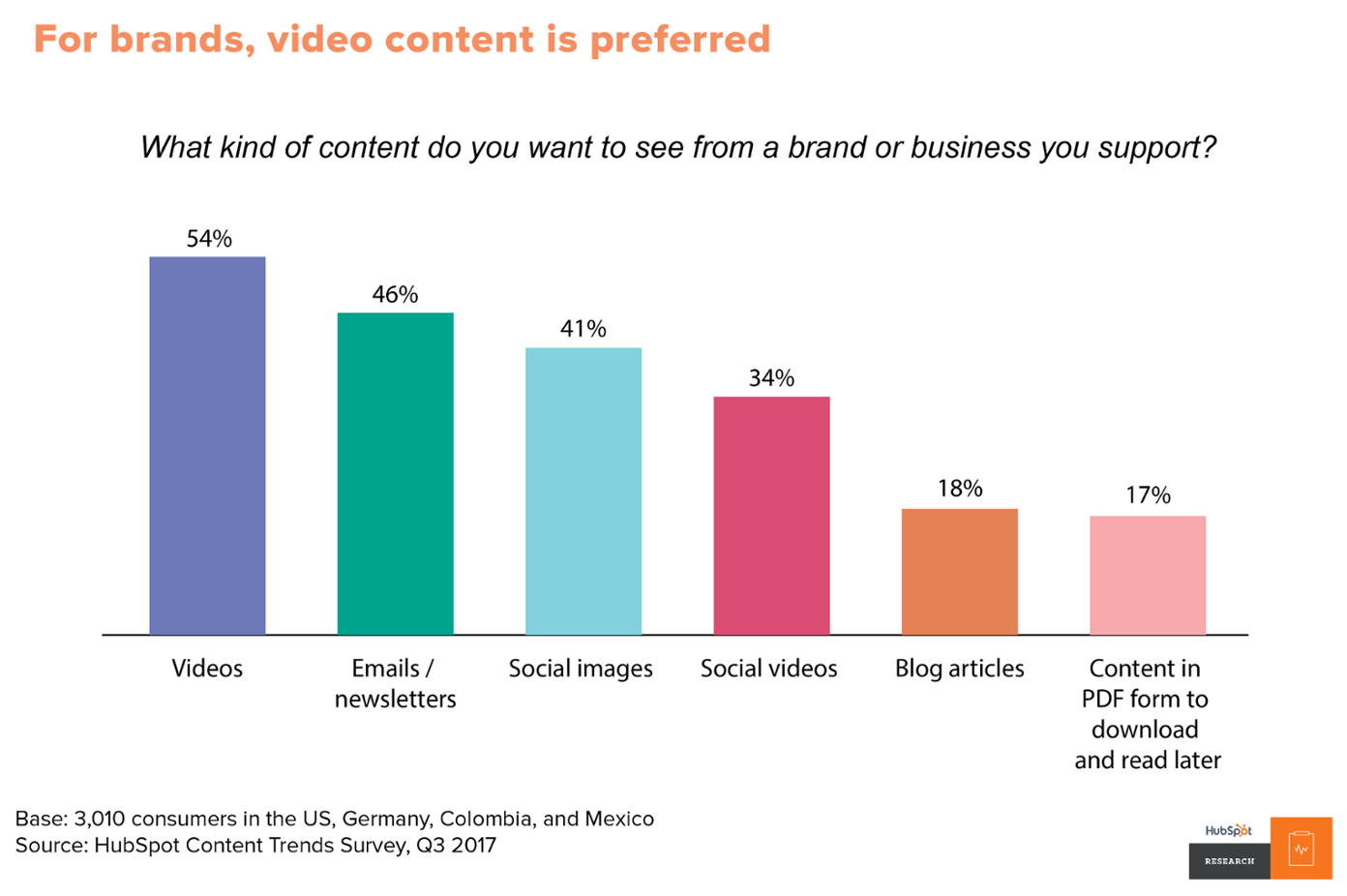 The great thing about video content is that there are tons of platforms to make it available on. You don't have to just stick with YouTube. You can publish content on Facebook, IGTV, Vimeo, and so on. We suggest posting native videos to these platforms instead of sharing your links from one platform to the other. Also, make sure to read the proper dimensions and requirements for each platform.
7. Podcasts
There are currently over 660,000 podcasts! This is a trend that has been taking over for the last couple of years, and it doesn't seem like it will slow down anytime soon.
Most podcast listeners have at least some expendable income, and the increased use of smartphones has led to a huge increase in the podcast market overall.
Benefits of having a Podcast for your business or brand include:
Making a personal connection with your audience
Increased traffic generation
Podcasting is an alternative to video
Easy to create
Highly engaing
Improves public speaking
Conclusion
As you can see there are a lot of great digital marketing trends that you could add to your 2019 marketing strategy. This is only to name a few too – others including Chatbots, Content Clusters, Youtube Ads, and more!
Do you need help with your Digital Marketing Strategy? Give us a CALL for a FREE consultation on how we can help you!
I want to know, which of these trends do you see as your biggest opportunity in 2019? Let me know in the comments below.
Embed This Image On Your Site (copy code below):