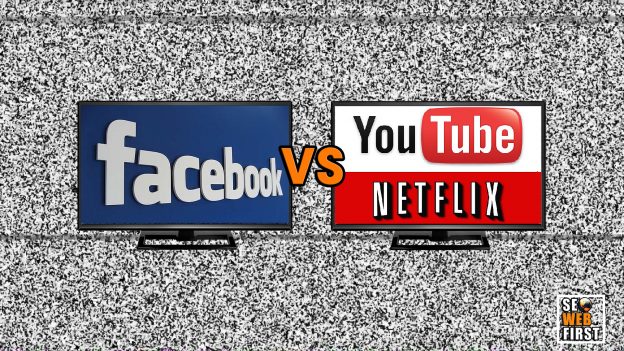 Facebook Hoping to Challenge YouTube & Netflix With New TV Streaming Service
Facebook, the one-stop-shop for life!
It's the social platform that started out just as that, a social platform. They have evolved into business territory competing against Google as a ads platform and a search engine.
They continue to dominate Social Media, and if someone comes out with a better idea that they haven't thought of yet, they will recreate their own (*cough* Snapchat).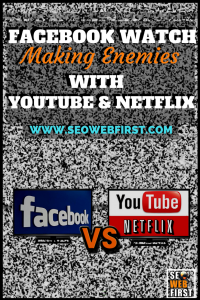 Now, they have decided to get involved in the already competitive TV streaming market. They are hoping to challenge popular video streaming services like YouTube and Netflix.
Facebook has begun to roll out a new feature called "Watch", for certain users in the United States. Facebook Watch is set to create a brand new venue for original online programming made by their partners, and Facebook TV streaming of regular television.
This news was announced on Wednesday by the company, hoping to further improve Facebook and help it stay relevant as times change.
In addition to streaming live and recorded videos, the platform also plans to help users become accustomed to it with features like creating a "watchlist" that updates you on new episodes of your favorite content.
What Can You Expect from Facebook Watch
Facebook Watch TV streaming will use your activity to recommend programming automatically. To help you find what is most interesting to you, the Watch Tab will provide filters for categories such as:
What's Making People Laugh
Most Talked About
Shows Your Friends Are Watching
As reported by Reuters last May, Facebook has already signed deals with companies like BuzzFeed, ATTN, Vox Media, Time Inc., Group Nine Media, National Geographic, and others to create new content for them.
Live streaming of NBA and MLB games will also be available. Today will hopefully be the first chance to see what came out of this arrangement.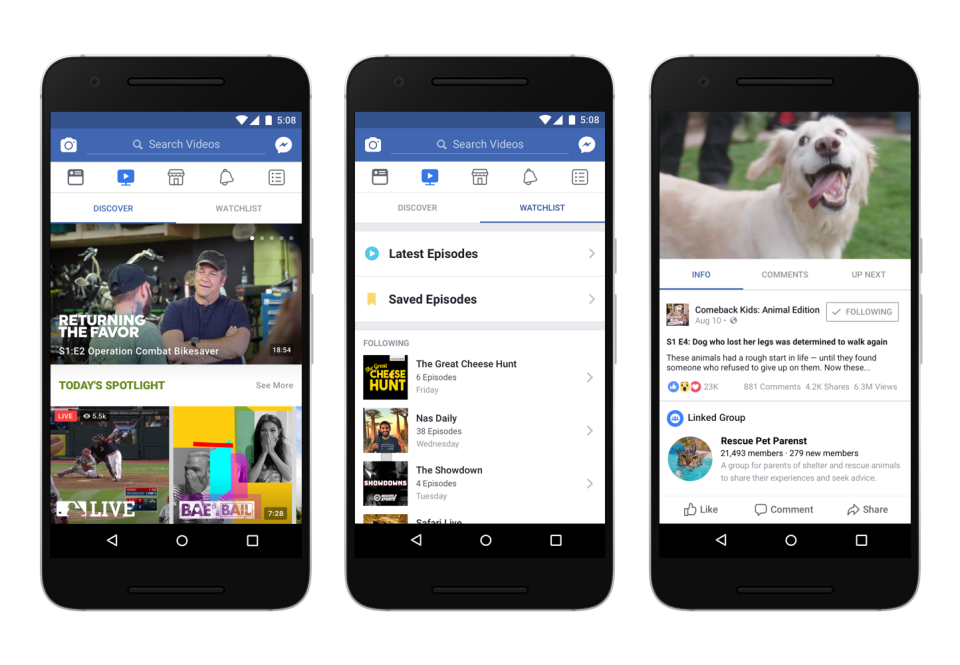 When Will You Have Access to Facebook Watch?
Facebook plans to progressively allow more users within the US to access this feature before expanding internationally. Those with access to the Facebook Watch feature should see a TV-shaped icon along the bottom navigation bar inside the Facebook app.
While the first run of shows will feature content from Facebook partners, there are plans to allow other users to make their own videos in the future.
We want any publisher/creator who is interested to be able to create a show in the future,
~ a spokesperson said in an interview with TechCrunch.
What's Next?
It's hard to ignore the specter of doubt hanging above the Watch Tab feature. Facebook Watch will only be one of many streaming services on the web this Friday, including Netflix, all of which must still compete with the ever-present force that is YouTube.
Additionally, despite its notoriety and popularity, Google is, at best, breaking even with YouTube.
Though Facebook TV streaming could fair better due to its own large user base from the outset and a desire to watch live television on the internet, only time will tell if this new venture will prove successful or not for the company.
So, are you canceling your Netflix yet?